Pharmaceutical Firms Continue to Inundate Towns with Opioids

Something strange is going on in Williamson, West Virginia—a tiny township tucked into the southern part of the state and boasting a total of 2,900 inhabitants. Over the last 10 years, out-of-state drug companies have sent 20.8 million prescription pain killers to just two pharmacies four blocks apart in Williamson.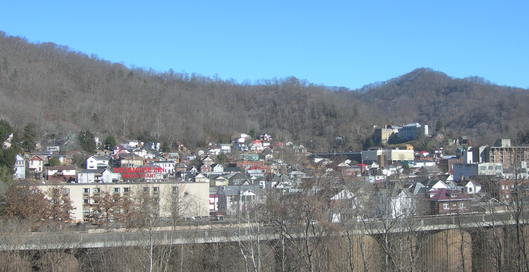 The House Energy and Commerce Committee cited the massive shipments of the powerful pain killers—hydrocodone and oxycodone—as part of its inquiry into the role of drug distributors in the opioid epidemic.
"These numbers are outrageous, and we will get to the bottom of how this destruction was able to be unleashed across West Virginia," said committee Chairman Greg Walden, R-Ore., and ranking member Frank Pallone Jr., D-N.J., in a joint statement.
The panel has sent letters to regional drug wholesalers Miami-Luken and H.D. Smith, demanding to know why they didn't flag the suspicious pharmacy drug orders in the midst of a surge in opioid overdose deaths across West Virginia. Most egregious was the lack of attention paid to the huge spikes in pain pill orders from year to year. In a single year, from 2008 to 2009, Miami-Luken's shipments of opioid pills to Williamson increased three-fold.
Between 2006 and 2016, the drug wholesalers shipped 10.2 million hydrocodone pills and 10.6 million oxycodone pills to the Tug Valley Pharmacy and Hurley Drug in Williamson, based on Drug Enforcement Agency (DEA) data. Miami-Luken of Springboro, Ohio, sold 6.4 million hydrocodone and oxycodone pills to Tug Valley Pharmacy from 2008 to 2015.
Miami-Luken is implicated in several other instances of suspicious drug shipments, one of them to a pharmacy in Beckley, West Virginia, in which they shipped 16,800 oxycodone pills in a five-day span in 2015. In February 2016, West Virginia Attorney General Patrick Morrisey settled a lawsuit with Miami-Luken in which the drug distributor paid $2.5 million over allegations it had flooded the state with painkillers. Based on the disturbing new facts about its drug shipments to Williamson, the firm apparently has not changed its ways. "We will continue to investigate these distributors' shipments of large quantities of powerful opioids across West Virginia, including what seems to be a shocking lack of oversight over their distribution practices," Walden and Pallone said. More than 880 people fatally overdosed in West Virginia in 2016. The expectations for 2017 are even worse.